Back to top
Evolve to a new era of digitally enabled people flow
In an increasingly digitalized world, everything is connected – and elevators are no exception. With connectivity you can make your elevator smarter and more desirable with new people flow solutions and value-adding services from KONE and our partners.
Modular modernization is ideal if the overall condition of your elevator is still functional, but updating some systems would significantly improve its performance. By upgrading an existing elevator you can both optimize people flow and operational efficiency and make sure your property is ready to take advantage of future smart-building technologies.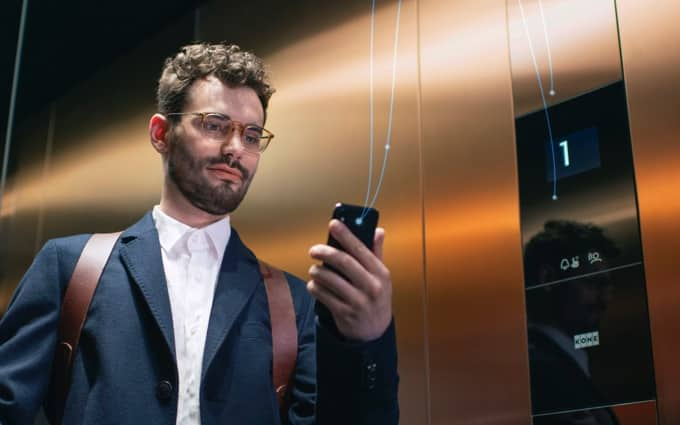 Connect for smooth people flow
A connected elevator puts you and your users in control, with the possibility to add smart, value-adding services that optimize people flow, make everyday life easier for users, and ensure your building is geared up for the future. The result is a tailored experience that evolves with the changing needs of tenants.
Read more about connectivity
Redefine the user experience
Enhance the user experience with real-time information on-the-go, an exciting, multisensory ride-experience and other smart building applications, it makes everyday convenient by improving accessibility and availability.
Read more about user experience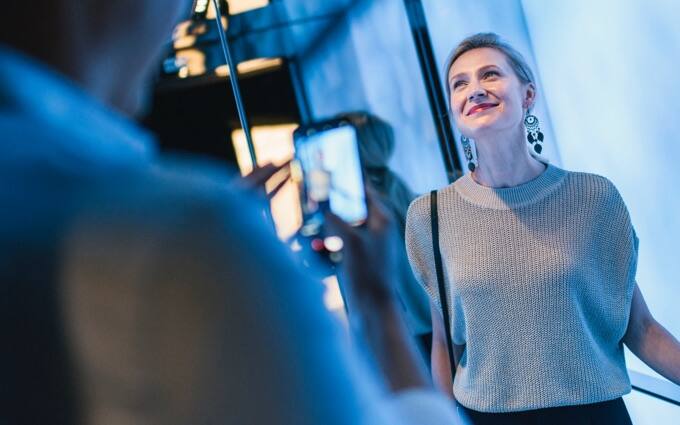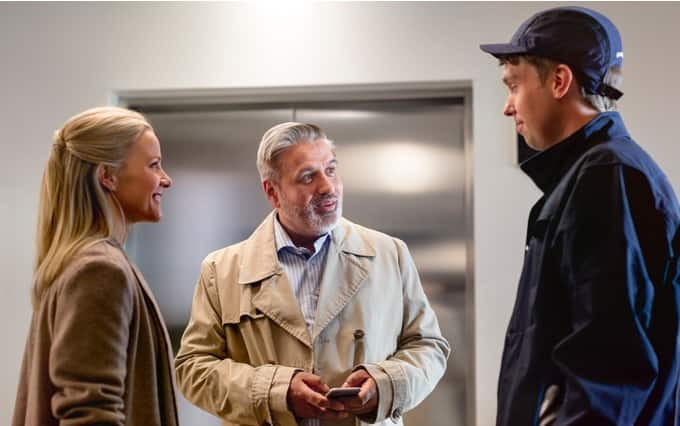 Plan for success with KONE as your partner
As your experienced partner for smarter buildings, we can help you manage your property more efficiently with valuable insights into end-user behavior that can be used to continuously optimize people flow and improve the user experience.
Melhorias significativas com as soluções de modernização modular de elevadores
ELETRIFICAÇÃO
Modernizar o controlador e sistema de eletrificação de um elevador antigo vai melhorar a sua fiabilidade, ecoeficiência, segurança e acessibilidade. Tendo em conta que as nossas soluções de eletrificação são de instalação rápida, a interrupção será mínima para os moradores do edifício.
ELEVAÇÃO
A unidade de elevação é a parte do seu elevador que faz o trabalho duro. A substituição de máquinas usadas e desatualizadas é crucial para a manutenção do conforto e segurança dos percursos de elevador.
CABINAS
É comum os sistemas mecânicos do elevador ainda estarem em boas condições, embora a cabina esteja gasta e desatualizada. As nossas soluções de modernização de cabina atualizam o interior com uma gama de opções e acessórios de design moderno e duradouro.
SINALIZAÇÃO
Os nossos sistemas de sinalização de elevador melhoram a acessibilidade, segurança e comodidade dos passageiros. Permitem uma comunicação bidirecional rápida com o KONE Customer Care Center™, que trabalha de forma ininterrupta em caso de emergência.
PORTAS
Acrescentar uma porta nova automática no seu elevador melhora a segurança, mas pode também adicionar peso e ocupar espaço. As nossas portas automáticas leves maximizam o espaço no interior da cabina e conferem um funcionamento suave e silencioso.
Para mais informações sobre a substituição de portas de elevador, descarregue os materiais relacionados
Explore os nossos casos de referência
Get in touch
You can use the form below to tell us more about how we can help you. One of our team will be in touch as soon as possible. [additional FL specific information about who will contact and when would be good to add if possible].