Back to top
KONE INFOTAINMENT SOLUTIONS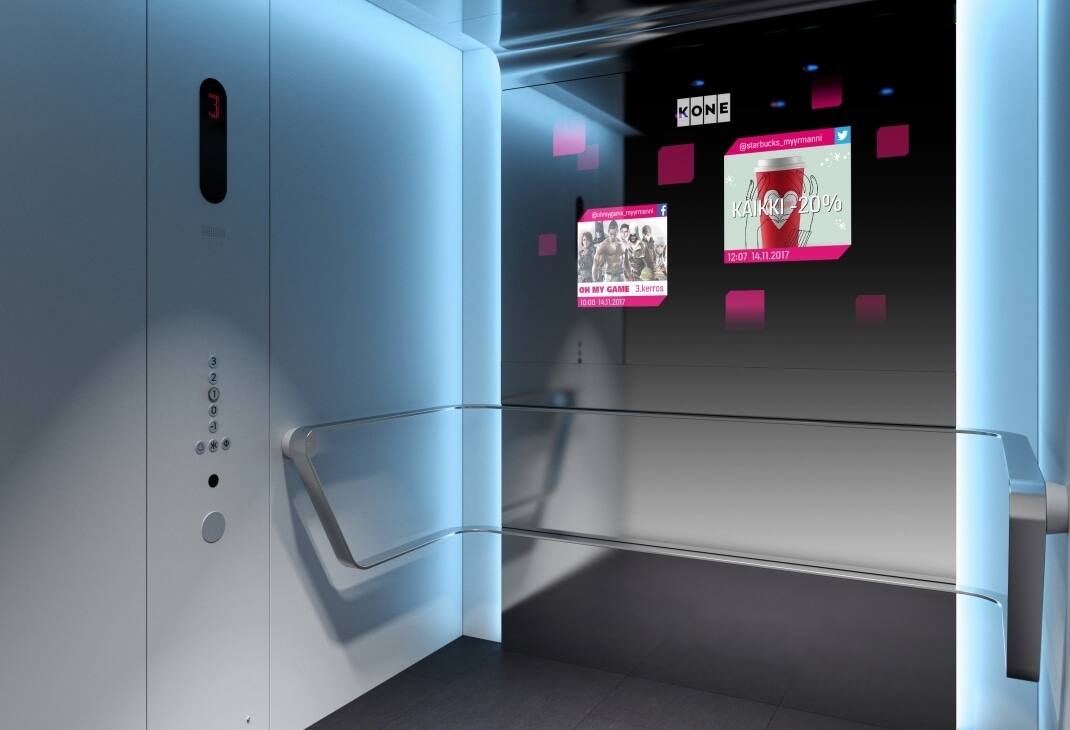 Experiência de elevador em evolução
O KONE DX Concept Car disponibiliza-lhe uma tela em branco para criar uma experiência de elevador multissensorial que pode evoluir constantemente. Pinte paredes com luz para criar o ambiente perfeito, cative os passageiros com anúncios apelativos que cobrem toda a parede e exibem atualizações das redes sociais. Enriqueça ainda mais a experiência com a banda sonora perfeita.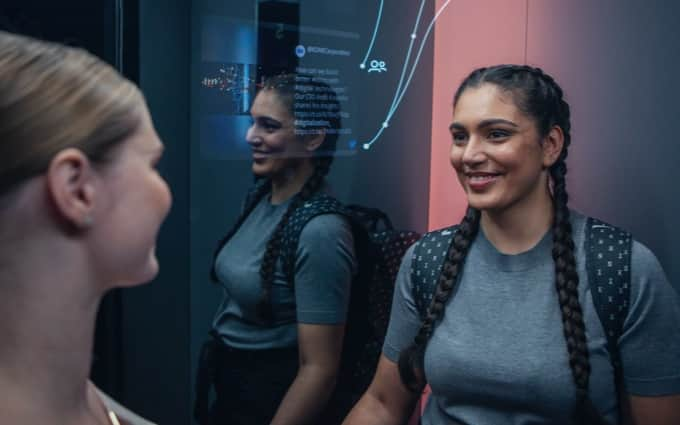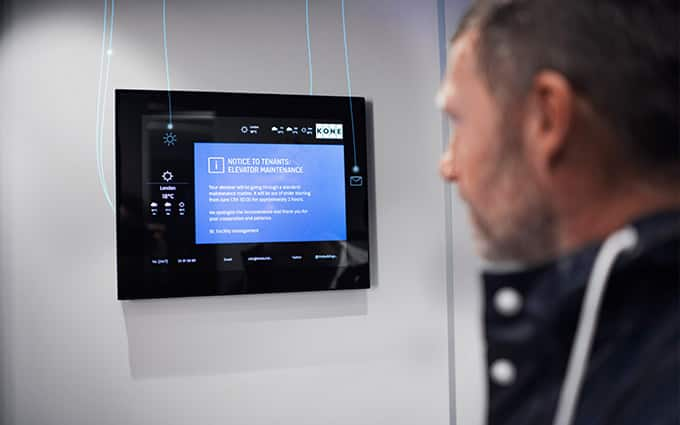 KONE Information
Share important building information quickly and easily, and create a completely new kind of user experience with the ability to share a wide variety of customizable content. With KONE Information solutions you can inform and entertain building users in a variety of ways.
Music to your ears
Redefine the meaning of 'elevator music' with tunes to put a spring in the step and create an even richer elevator experience for everyone.