Back to top
KONE UNIDRIVE® PARA PORTAS DESLIZANTES
Nós propomos dois operadores para portas deslizantes: KONE UniDrive para portas em ambientes de elevado tráfego, e KONE UniDrive Compact para aplicações menos exigentes.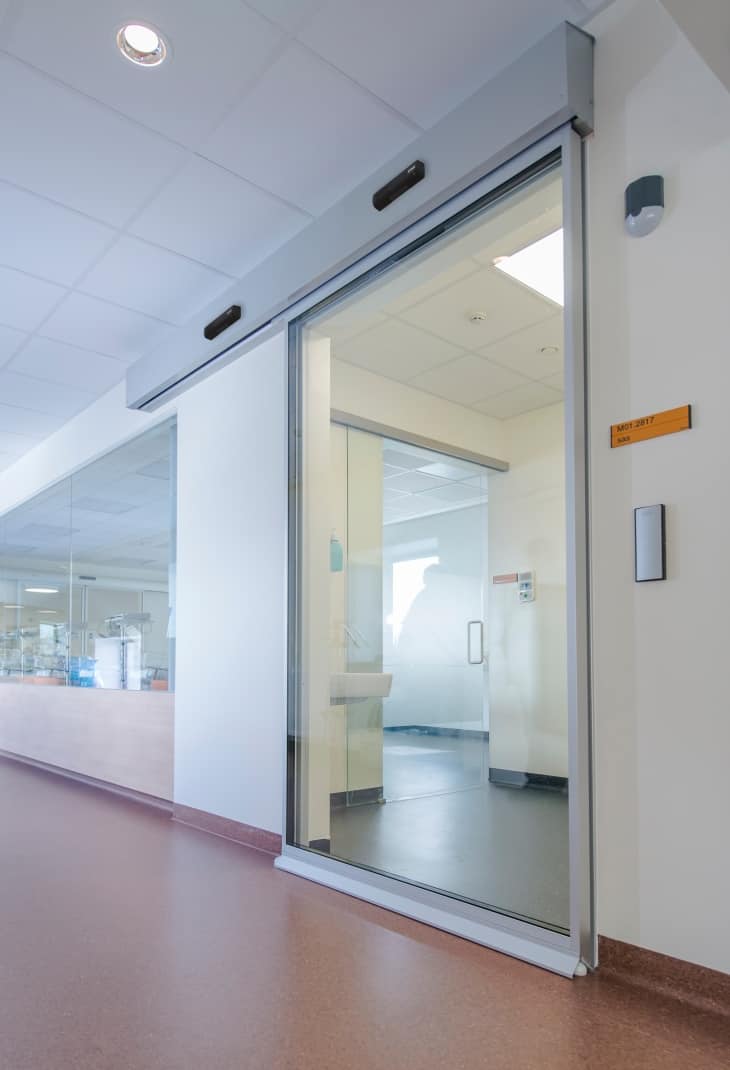 All new KONE UniDrive modernization kit for sliding door operators
Description
A smart solution that can be used to modernize KONE or third-party door operators, avoiding the need to replace the entire door unit. Modernizing the operator extends the life of the door and ensures safe operation.
Specification
Space required: 85x75 mm
Max. door opening width: up to 5000 mm depending on application
Compatible with most types of sliding door*
Max door leaf weight: single doors 180 kg (270 kg optional), double doors 120 kg per leaf (180 kg per leaf optional)

*Consult your local sales representative
Benefits
Cost-effective upgrade with minimal downtime
Suitable for a wide variety of building types
Quiet operation
Ensures that the door operator meets the latest safety, reliability, and eco-efficiency standards
Provides foundation for future cloud connectivity
Watch the video
Informação do produto
Os operadores de portas deslizantes KONE UniDrive e KONE UniDrive Compact distinguem-se ambos por uma operação personalizada, fácil manutenção e ajuste, e fácil integração do sistema de gestão do edifício, assim como pela conformidade com relevantes padrões de segurança e fiabilidade.


KONE UniDrive®
KONE UniDrive® Compact
Dimensões (altura x profundidade)
185 x 161 mm
130 x 133 mm
Largura máxima de abertura (folha simples/folha dupla)
5000 mm (dependendo da aplicação)
1 x 1500/ 2 x 1000 mm
Peso máximo da folha de porta (folha simples/folha dupla)
1 x 180 / 2 x 120 kg (opção: 1 x 270/2 x 180 kg)
1 x 100/ 2 x 80 kg
Velocidade máx. de abertura/fecho
0,7 m/s
0,53 m/s
Porta exterior
x
x
Porta interior
x
x
Frequência de Alta Utilização
x
x
Conformidade com as normas
x
x
Função "break-out"
x
Sistema de reserva mecânica e de bateria
x
Sistema de reserva de bateria
Ecoeficiência
x
x
Via de evacuação e emergência elétrica
x
Falha/Segurança RW
Opções de proteção contra fogo, telescópicas, curvas, prismáticas

x